There was an update to gnome 42 on my Endevour OS installation and I noticed some changes in the appearance settings.
It uses the new adwaita theme only .
None of the wallpapers added appear as thumbnails.
Change background includes the light or dark theme selection.
No options for using other themes.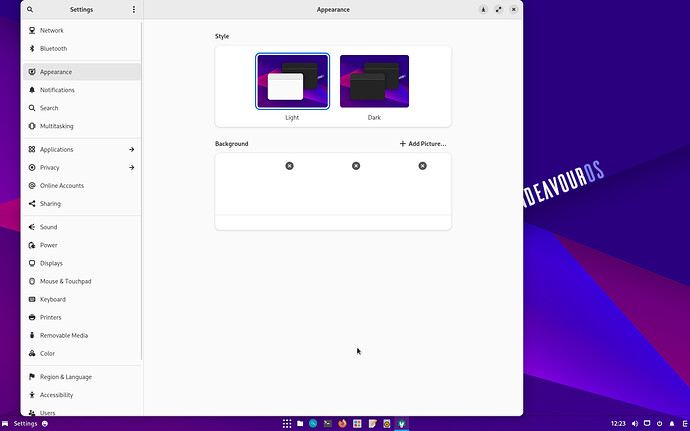 I haven't installed gnome tweaks to see if I can override the default theme on the settings apt due having a budgie installation.