I'm experiencing this weird update lists in the Gnome-Software that are related to GNOME 43. I've updated them but somehow, 3 or more days later, that update lists are showing up again in the Gnome-Software. Adding the oddity, whenever I updated them, there were not password authentication needed at all. Not just that, those updates still appears even after I tried to refresh it. Here is the list of those updates:
GNOME Application version 43, Shared libraries used by GNOME applications;
org.gnome.Platform.Locale, Framework for applications.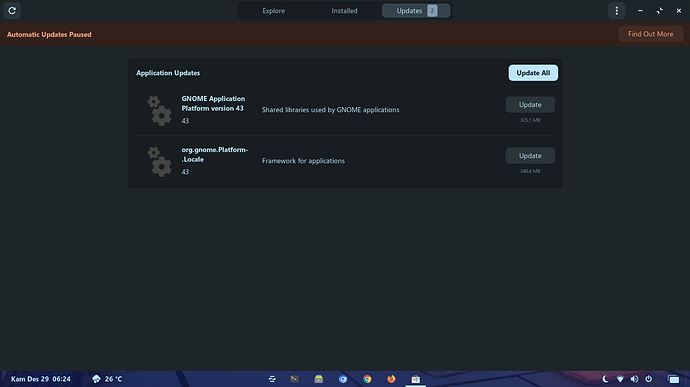 Is anyone facing the same problem as well?? Are those truly necessary updates?? Or are those just bugs??