I'm using a 2014 MSI GE60 2PC Apache, Intel® Core™ i7-4710HQ CPU @ 2.50GHz × 8 processor, NVIDIA Corporation GM107M [GeForce GTX 850M] GPU (don't know if they're relevant but wanted to mention).
I'd been using Zorin 16 for 3-4 months, never had a problem. Then I got an SSD and made a fresh install. After that, I couldn't install flathub apps from gnome-software. They are shown in it, I click install, it acts like it installs, but it's stuck at 0%. Here's a screenshot;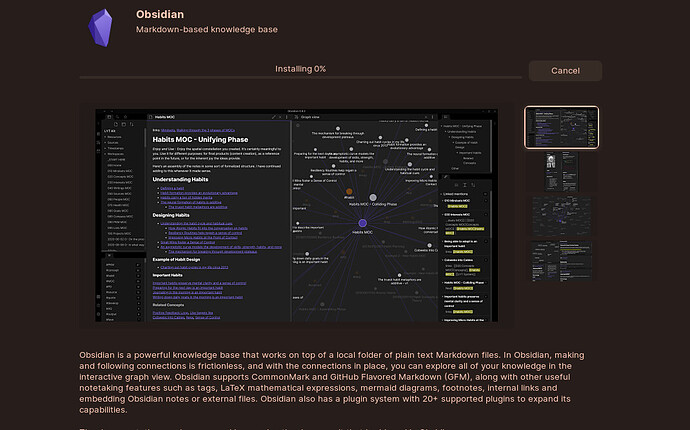 It doesn't have any problem with snap or ubuntu-focal-universe apps. I tried "sudo apt-get install --reinstall gnome-software", also "gnome-software-plugin-flatpak", removed gnome-software then reinstalled, did the same for flatpak, changed "download from" to main server and to other different servers, run package and software updater, everything's up to date.
It's starting to drive me crazy here. Any help is appreciated. Cheers.