I am wondering about google chrome webbrowser.
On the photo under is opened 3 card side but on synchronize it wrote I have opened 7 card (in polish Otwarte karty)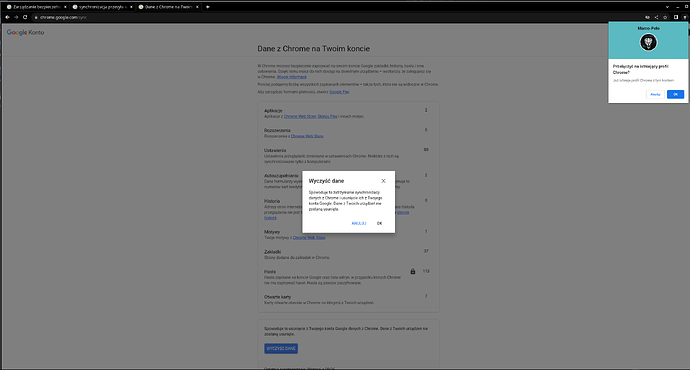 Also i don't remember i could have 113 passord.
My synchronize is closed.
How it is possible?
How it possible if I have something closed it coming back?
I reset all settings and clear my data with synchronize.