I am trying to install Zorin 16 on my father's computer (currently running Z15). I am able to boot the USB (made with balena), but the it takes forever for the installer to go from one page to the next (like 10+ minutes).
Then when I get to the part it asks if I'd like to install updates, opt out of the census, etc, it "hangs" for 15+ minutes before it shows up the error ubi-partman failed with exit code 141. There is no file in /var/log so I can't look at any extra information about what is going on afaik.
The application doesn't crash, it is always responsive to my clicks, it just takes forever to advance from one screen to the next. I have no clue what is causing it, System Monitor shows there is no load on the CPU/RAM; barely using any resources. System is kinda beefy too: AMD Ryzen 3 3200G and 32 GB RAM.
If I press Try again, after a while I get the same message again...
---
After retrying it a few times, I decided to click on Continue anyway; that way I was able to advance to the next screen, but now this next screen has been showing up for the past 30 minutes. Is any of this normal?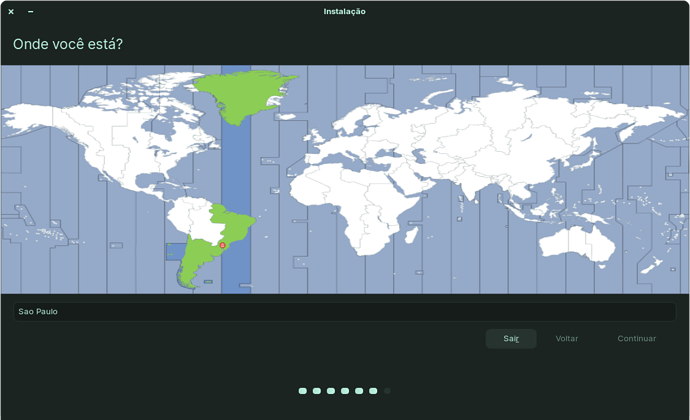 Again, window is responsive. I can replace the pin anywhere on the map... It just won't advance... Installation hasn't even started. Any clue what could be causing it?