Hello, I would like to make the left hand dock visible all the time, and adjust its size if possible. I'm using the layout shown below: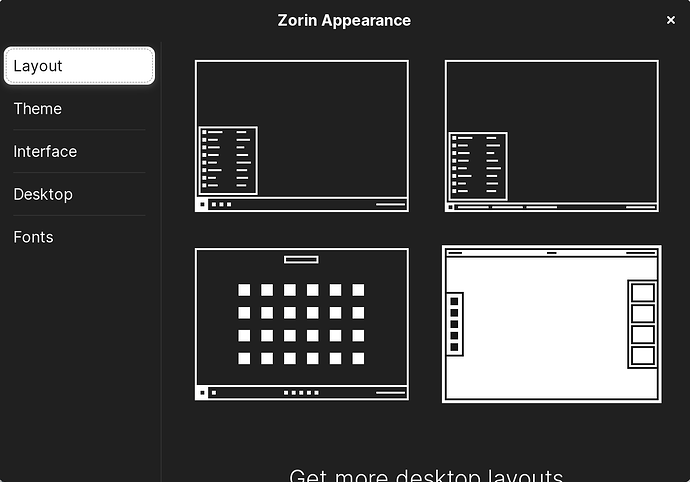 I found this thread which shows how to install Gnome Tweaks to access the Dash Settings section, which I did with the following command (then logged out and back in):
sudo apt install --reinstall gnome-shell-extension-zorin-dash
However, no matter which layout I select it is shown greyed out and I can't select it: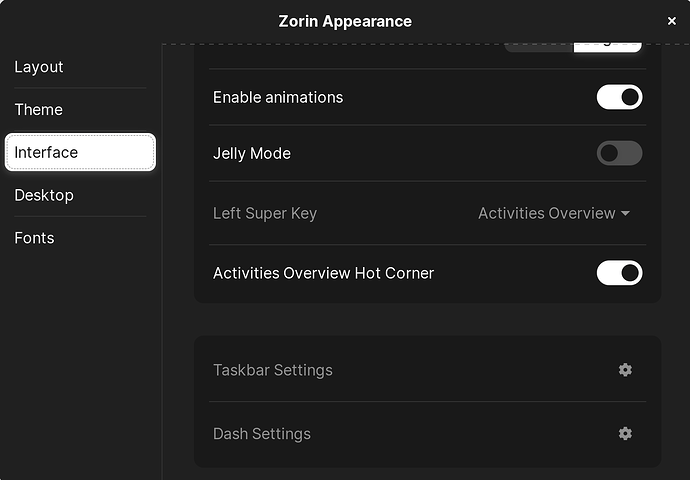 Do I need to do something else to enable it?
Thanks!