Greetings All !
I just added a 3rd HD to my system and got it mounted etc, seems to be working.
Just wondering how to get it to show up with the rest of the drives under file manager - under "on this computer" is showing my 2 drives but not the 3rd new one.
Not showing up here -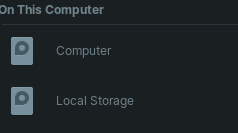 but shows up on the side,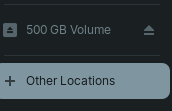 i have it mounted under the /media/
any comments are always appreciated,
Cheers !!