Excuse me, do any of you know how I can create a partition on the hard disk?
I tried with Gparted, but it won't let me make a partition that is smaller than the size of my disk.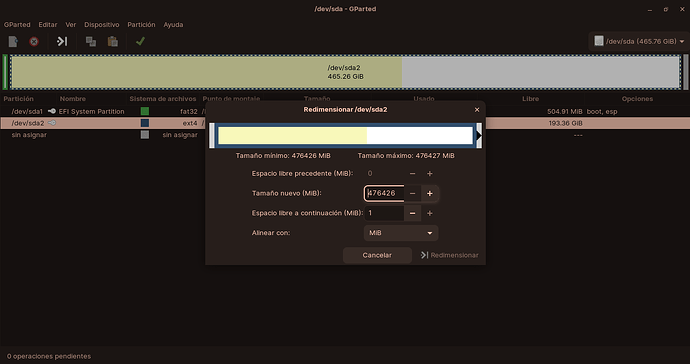 I also tried from the default disk application, but it didn't allow me (I think it's because the disk is being used).
Can anyone help me?