Hi there,
I need a little bit of help setting up qt creator for android development. I got these errors.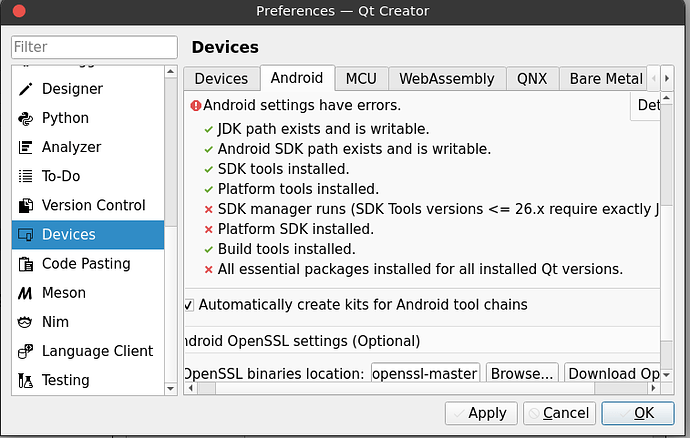 It looks like you need to either download the android sdk, it must be version 26 or higher, or, If you already have the sdk downloaded, specify the path in android studio settings.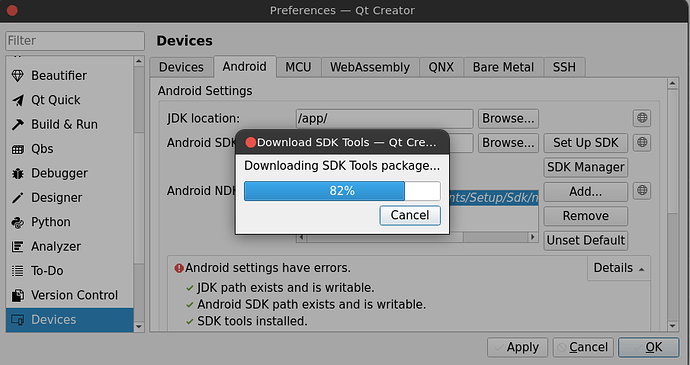 after finishing the download, I can not find the location. Can I use/download the latest version of SDK manually? Please give the download link for zorin/linux. Thanks.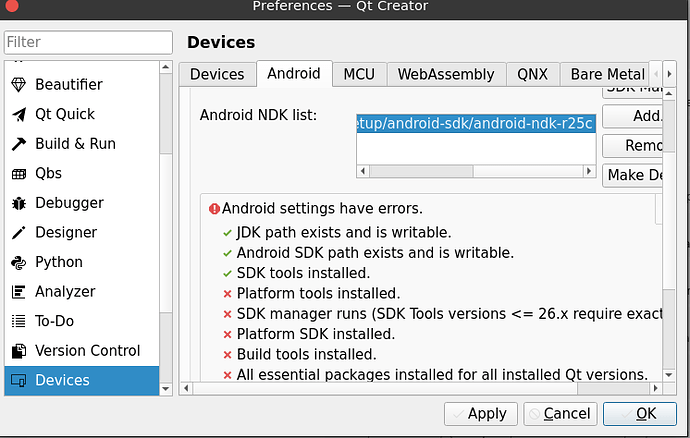 I have downloaded the latest ndk and show the dir of unzipped ndk folder. But show this error.
Because the sdk is necessary. Even if you use the ndk, the sdk is necessary for studio to run.
This topic was automatically closed 90 days after the last reply. New replies are no longer allowed.