Greetings,
This guide will show you to set up Tilda with bpytop so it start up when you start Zorin OS as shown on this video.
Installation
Fire up the terminal and copy/paste;
sudo apt install tilda bpytop

Tilda configuration
Launch Tilda by System Tools --> Tilda
This will launch tilda in full screen. Don't worry, right click on it and click settings.
Go strait to Appearance and set it up to your likening or use the settings which are shown in the video clip from this picture: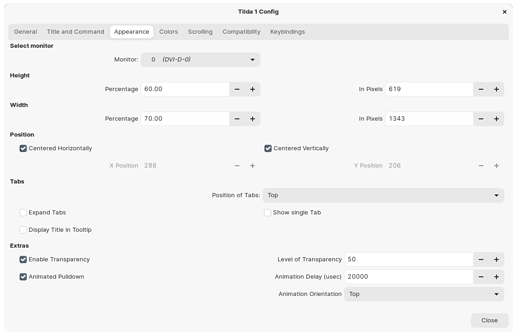 When done, exit tilda.
Launch Tilda at statup with bpytop
Now we need tilda to startup when Zorin OS starts.
Go to System Tools --> Startup Applications
Add a new entry.
In Command you put;
tilda -h -c bpytop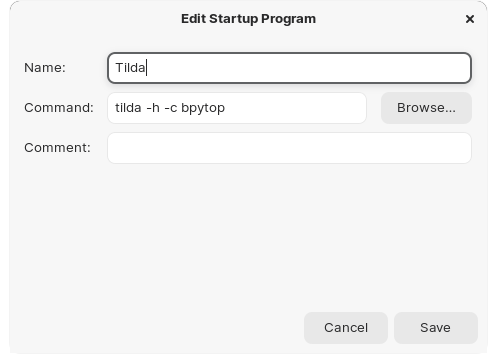 Activate Tilda
Logout and login. Now Press [F1] to activate Tilda.
Enjoy!!!