Greetings. This little guide will show you how to play Age of Wonders 4 on Linux.
Open Settings in Steam and enable Steam Play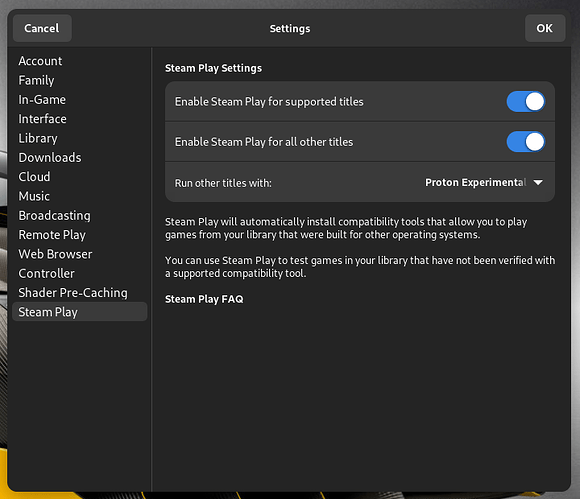 Download Age of Wonders 4
Right click on Age of Wonders 4 and choose Properties. Under general copy/paste this command into Launch Options.
eval $( echo gamemoderun "%command%" | sed "s/launcher-se\/Paradox Launcher.exe'.*/AOW4.exe'/")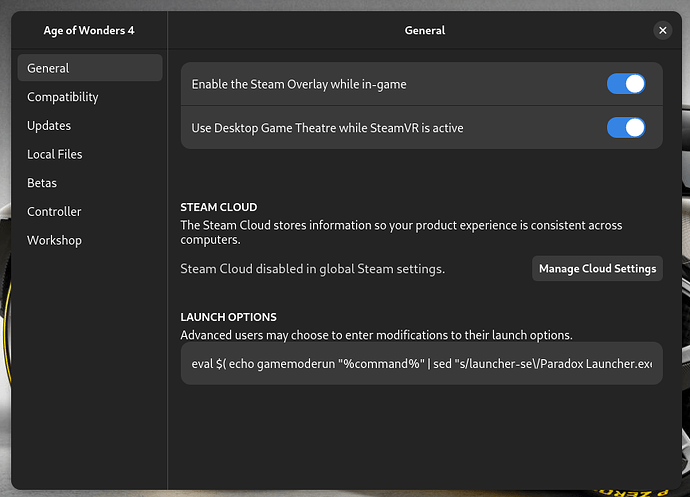 Now you're good to go!