I'm new here. i'm trying to connect my phone to linux using zorin connect.
Nothing is showing either in my laptop or on the app. i checked my firewall , it's on and i opened the ports as advised in this other help post, but it still cannot detects any phone.
here is my firewall settings: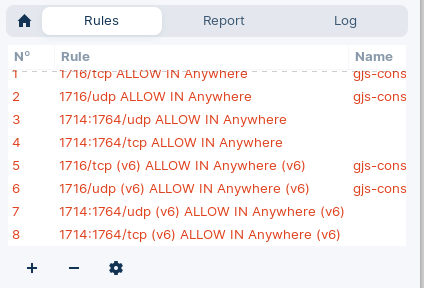 what else can i try ?