Hello. As the title says, my icon packs are not applying for some apps. I think the icon pack does contain an icon for the apps for which the icons are missing example: telegram desktop. I faced the same problem when I was using Zorin 15.3. The apps in which the icons does not change are the apps which I installed form software store or through terminal. But for some reason, icon of one app I installed from terminal called blanket changes icon if I change the icon pack.
Here is a picture for you to understand the problem I am facing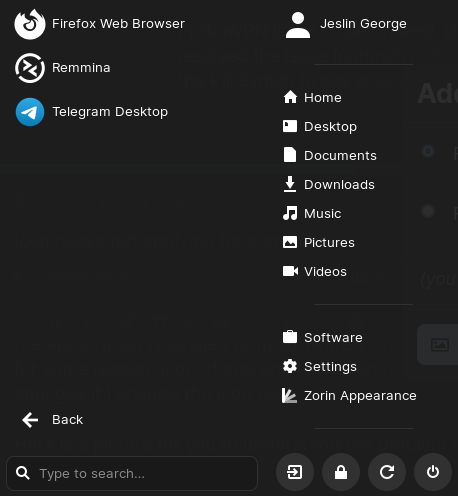 I am using Zorin OS 16 Core.
Thanks in advance.