You may have noticed the battery life in Zorin is sometimes less than what it is on Windows, which may be annoying for some. Today, I'll help you fix that problem with this little guide I wrote up using TLPUI and a GNOME Shell extension called "Dynamic Battery". Doing this myself, I got a longer battery life than on Windows!
Installing TLPUI
First off, open up the terminal. You'll type the command
sudo add-apt-repository -y ppa:linuxuprising/apps. Hit enter, type your password and let it run.
After that's complete, type sudo apt update && sudo apt install tlpui -y
Finally, run tlpui in the command line. This will open the app.
(Keep in mind you don't need to change the settings if you don't want to).
Fixing the battery icon to be more accurate
Open your web browser and go to extensions.gnome.org.
Search for "Dynamic battery" and click on the first result. Flip the toggle switch to "On".
You'll now notice a different battery icon in your bottom panel, so now we need to make it fit in again.

Reload the extension page, then click on the little blue tools icon.
Select "Papirus" from the themes options. The battery icon will change back to normal.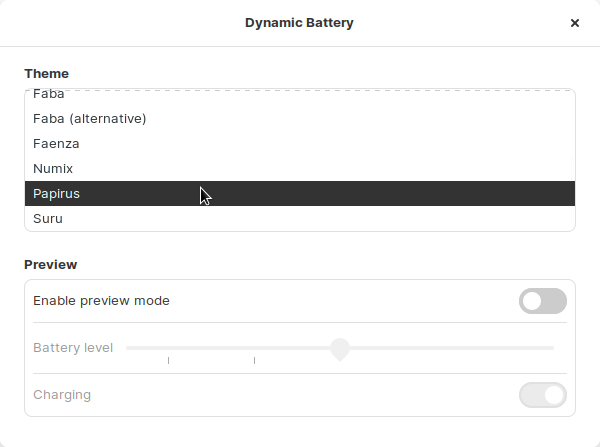 You will notice now that the battery icon shows the correct charge amount:

That's it! I hope you found my tutorial useful, and hopefully your battery life is longer now too. Thanks for reading!