Hi, I got this message from the taskbar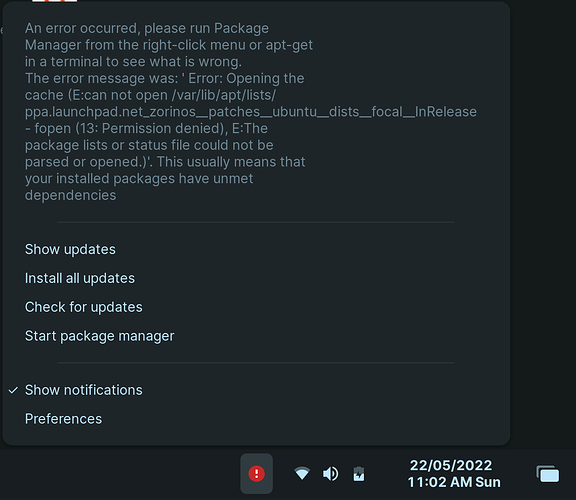 I had added 3 ppa's by the time this first appeared, Kazam, QBitTorrent, Brave-browser.
I have done the solutions from this AskUbuntu post.
Gist of commands tried
sudo apt-get clean

sudo apt-get autoclean

sudo dpkg --configure -a
sudo apt-get -f install

No apps were reported broken in the terminal and no packages were upgraded.
Update: Maybe packages aren't broken but apt cannot read a certain file causing the issues
~$ apt-mark showhold 
E: can not open /var/lib/apt/lists/in.archive.ubuntu.com_ubuntu_dists_focal-updates_InRelease - fopen (13: Permission denied)
E: The package lists or status file could not be parsed or opened.