I am trying to install Zorin OS Lite on a machine. The installer does not offer to install it on /dev/sda, only showing /dev/sdb and /dev/sdc. Note, though, that it does offer to put boot on /dev/sda.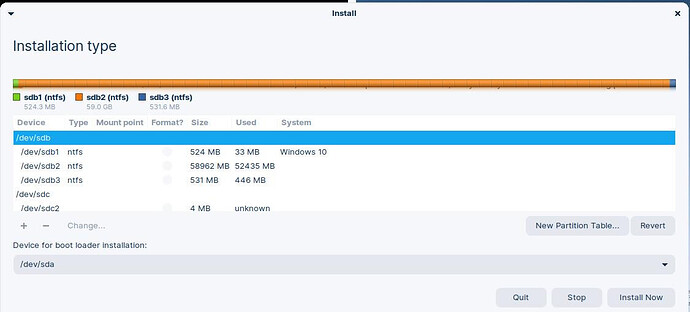 /dev/sda very much exists, I even made partitions for / (sda5), /home (sda6) and swap (sda7).

I even rebooted after making the partitions. I have not put ext4 on 5 and 6 yet, I recall the installer will format them anyway.
Also, the installer did not see sda even when that chunk of space was just an unpartitioned mass.
Does anyone have an idea how to make the installer recognize my partitions on, or even the existence of, /dev/sda?
EDIT: I forgot the disk seems to have been configured for RAID, that might be causing the issue, let me see if I can get rid of that.