Ok, here goes nothing. I have Conky installed on my system, which is easy enough. Now I'd like to change the theme up. How do I do it?
Here's what Conky looks like on my system right now...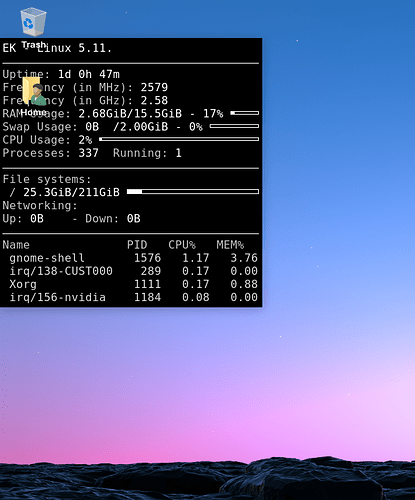 The theme I want to use is Future Blue -
Where do I start?