Hello, @gedalt…
You'll need to provide more information since there are hundreds of Canon Printers.
Your (edited by moderator) best bet is to search for your printer to see if the particular model you own provides a Linux driver for their product (it's not really up to Zorin to provide these). If you find a driver on the manufacturer website, then you can install it on Zorin.
For example:
I have an older Canon MF 4770, I found my driver on their website.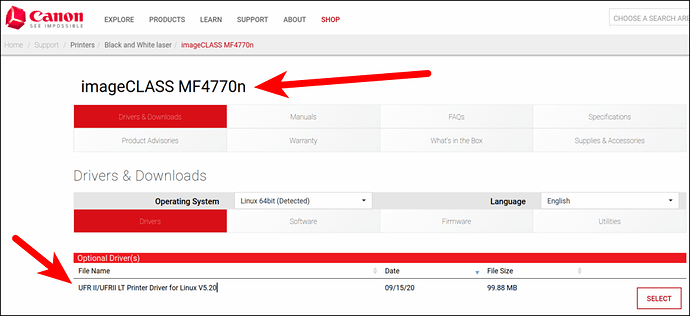 Regards,
ThreeTen