Hi, I recently started experimenting with themes after having a look through some of the customization showcase threads and have tried a few so far without issue, including Yaru, Nordic and Orchis, however the WhiteSur GTK theme, installed using the installer script from their github hasn't. The theme installed correctly and I was able to enable both the shell and application themes alongside an apple styled icon pack in Gnome Tweaks, however disabling the theme and changing back to any of the pre-installed zorin themes kept the activities button as the apple icon installed by the WhiteSur theme.
The apple icon activities button persists on all themes that don't change the activities button and is changed correctly on those that do such as Orchis.
I am able to run ./install.sh - i to change the icon for the WhiteSur theme, but the apple icon still remains when using any other theme that should have the default activities.
Even after running the uninstall script ./install -r The apple icon persists.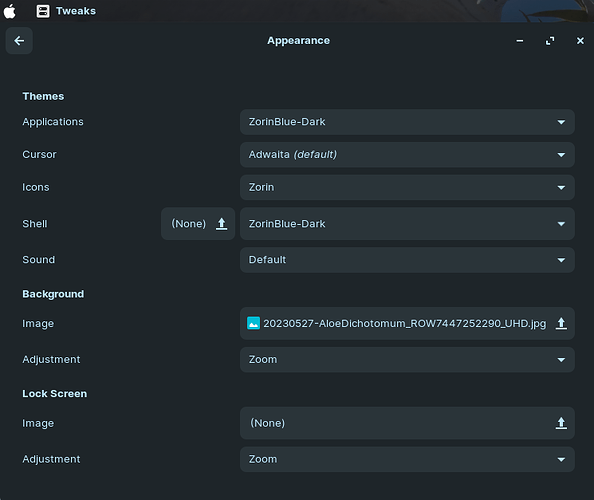 I've tried searching for the image in files, searching for activities.svg, using czkawka to find all similar images and have had no luck. And yes i've tried turning it off an on again haha.
I'm a linux beginner and at this point I'm all out of ideas for how to remove this image, so any help/ideas would be really appreciated.