I have run ClamTK on my /lib folder and it found all these .exe files (and more, but all in the same dir) used by Wine to be malware.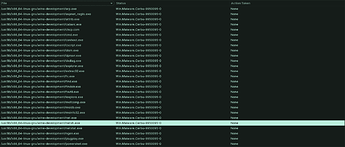 Should I be worried and quarantine/delete them? Or are they falsely considered to be malware?
I did a 'net search for "Win.Malware.Cerbu" but did not learn much.