I have been in a curious state of limbo with Libfuse3-3 for a couple of weeks now. The issue is as follows:
When I run an update/upgrade/autoremove through the terminal as I typically do, it prompts me to remove Libfuse3-3, to which I accept (-y).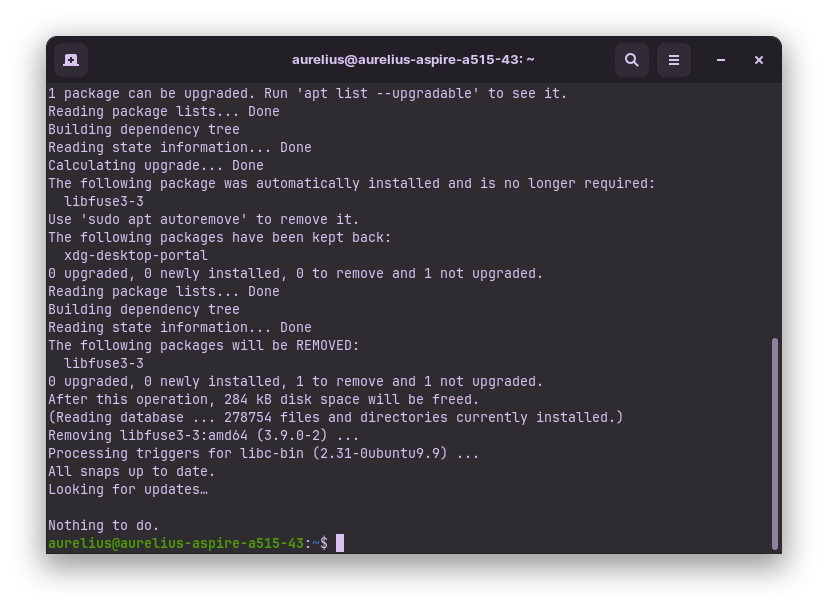 Immediately afterwards, Software Updater pops up and says this: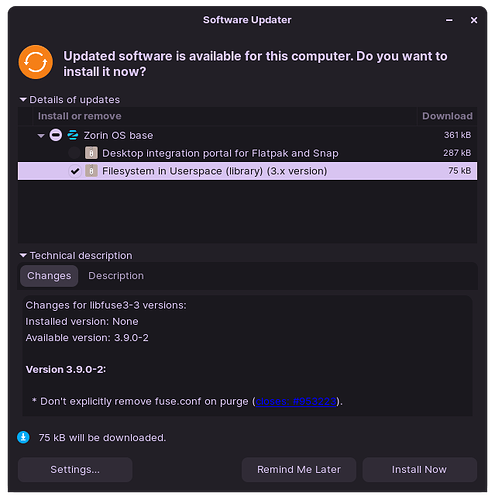 Once again installing the Libfuse3-3 that the terminal will then ask me to remove!
(bonus issue: that "Desktop integration portal for Flatpak and Snap" which always appears in the Updater without letting me check it)