I am using librewolf for browsing (its a firefox fork with enhanced privacy built in).
Librewolf got an update and it showed me this message.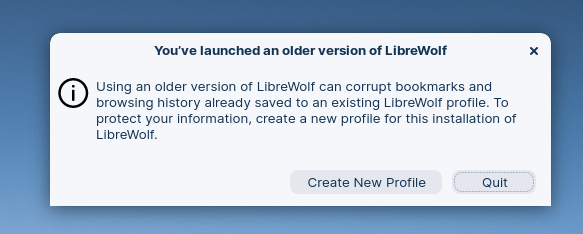 Since I have a new profile I am not able to see my bookmarks. I can not import them since I do not have backed them up. They are just lying in the other profile unaccesable by me.
Any clues how to get it work? Maybe install a older version, backing up the bookmarks and than use the new one?