OK... so.
Little by little, I am getting further away from Windows.
I just deleted my old windows "Storage" partition and extended my Steam partition into the empty space. Success!
Now for something that has been bugging me since I installed Zorin in the first place.
I have in my system a 3 TB hard-drive. In Windows I used to have to use an Asrock utility called "3TB+ unlocker", otherwise I had the same issue there. The issue is that I can see and use the 2.2TB partition no problem. However, the remaining 750GB are seen as "unallocated space" even though I know full well it is completely allocated and is home to my collection of TV shows and movies...well, some of them lol.
I mean, at least Linux can see it. In windows it was completely invisible until I would install the unlocker!
So my question is: how in the hell do I get Zorin to recognize the partition for what it is, rather than unallocated space?
I'm quite sure it is formatted NTFS. If it weren't so full, I'd just blow it away and redo it. But I have a lot of media on it that I don't wish to lose.
Any takers??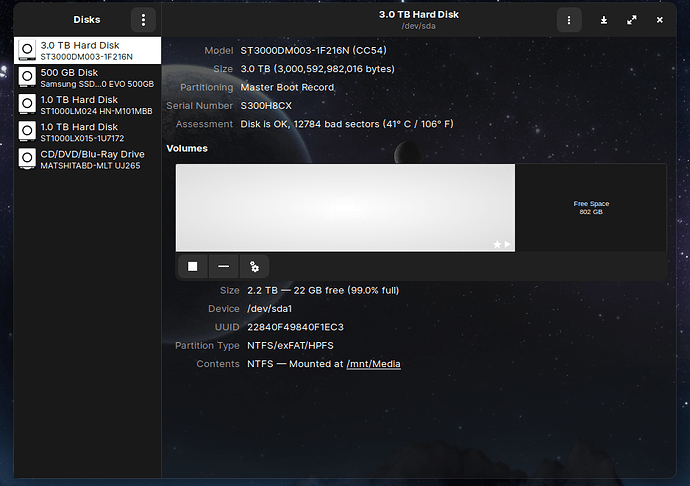 edit so apparently it has something to do with MBR vs GPT partition tables. I converted from MBR to GPT but my system still doesn't want to recognize it as being populated.