Hello all,
Requesting assistance finding out how to stop the crazy taskbar thing that's going on in the GIF. Currently, it happens each and every time I log in to the machine - is reproduceable with a simple log off or reboot. It only clears when I click on the Desktop or an application - the GIF shows my cursor hovering over the taskbar after log in before selecting anything.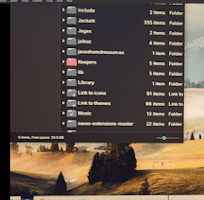 Below are screenshots of my Zorin Appearance and Tweaks windows open to show some settings if it helps - transparency override, themes, etc. Please let me know if I can provide any other settings or configurations. I'm not sure, but because of the task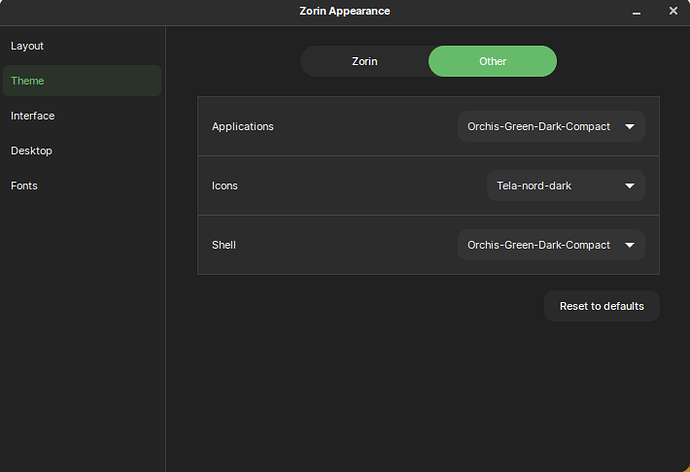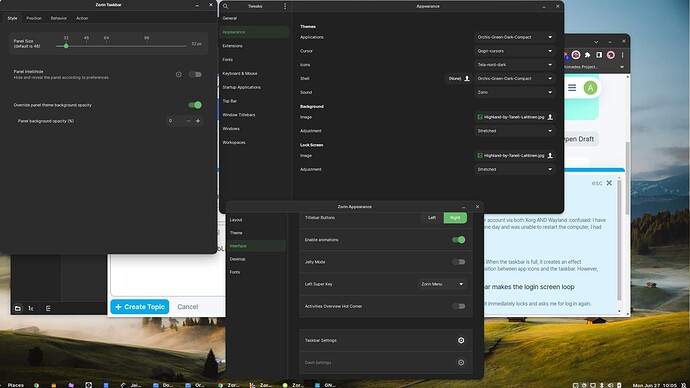 I have tried altering each setting I thought could affect the taskbar - e.g. transparency overrides, positions or behaviours - with no joy.
I am leaning toward it being a shell theme issue, however; I have changed the shell theme, logged-off and did not see the same adverse effect happening with the taskbar upon logging back in.
Is there any guidance someone can give as to what in my shell theme could be causing this?
Thanks in advance!