Dear Community,
I have new MP3 music and I wanted to edit the Music Tags. I go in the software store, install Tagger, which seems to be excellent. I can open files, perform the edits, but cannot save. I get an error message.
Specs: Zorin OS Pro, 16.3.
Software: Tagger, Nickvision, 2023.9.1.
What I did:
I believed that it was a file permission thing. I chmod +777 the music file and the target folder.
With previous learnings with Thunderbird, I opened FlatSeal and give all permissions to the files.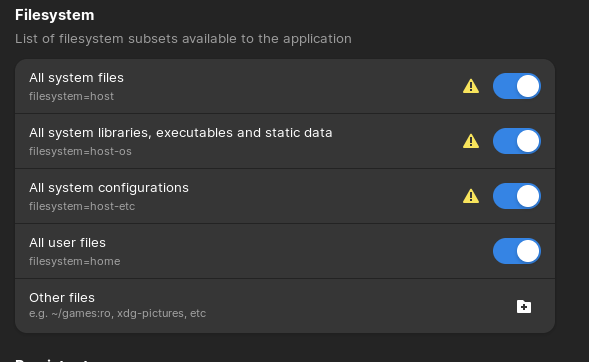 Nothing is working.
What am I doing wrong? Why is this complicated?
Thank you.