I installed zorin os 6 months ago, and now I have problems:
until 3 minutes after it's booted it's slow, but waiting 5 mins and the issue fixes, the process taking up more cpu is xorg (and something like that)
and I have another issue, with themes. When I switch to light theme this issues appears: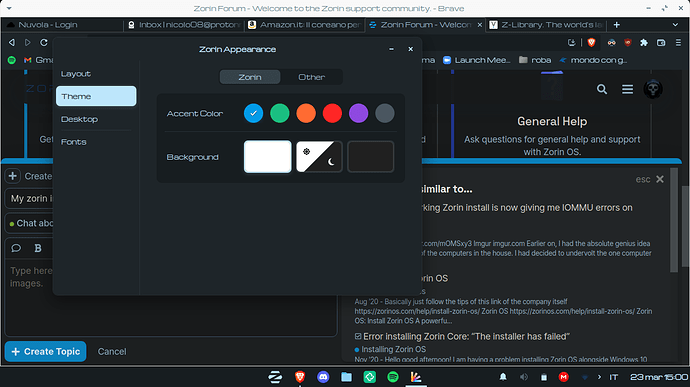 (currently writing from 5.13.0-30-generic, since the other one MAYBE is slower...idk)
How to solve this??