Hi!
New to Zorin. Just installed 16.3 on my desktop and so far everything, except wifi is working well! I'm currently using a cable but sometimes I move the computer and need wireless.
In settings, I am just getting "No Wi-Fi Adapter Found".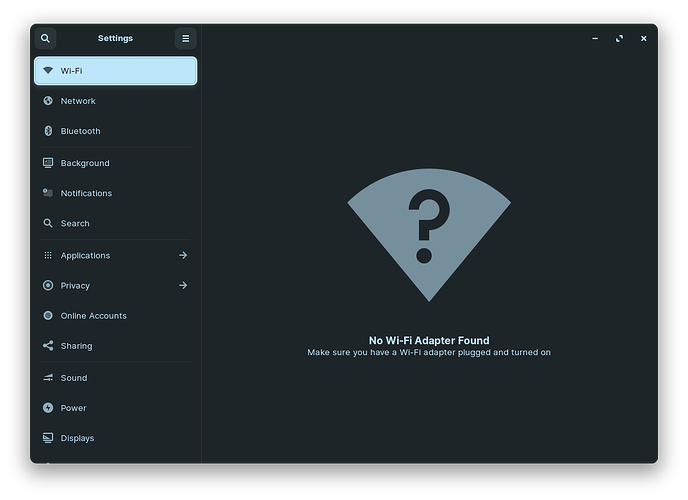 I tried following the directions on this page but nothing about wifi is listed under "Additional Drivers", only Nvidia stuff.
Wifi works on Windows. My motherboard is an ASUS ROG STRIX B550-I GAMING.
Thanks in advance!