Installed zorin 16.1 on new Laptop with Hi-dpi screen.
My grub screen on new laptop was the same as my old laptop; like this one

But it was tiny.. Readable but not very nice to look at.
So, after reading a blog, I edited grub file with bigger resolution, did nothing. Fine.. I guess ?
Today I installed grub-customiser in hopes that maybe I did something wrong.
I used the appearance column to give grub a bigger resolution. (I also edited a boot entry by renaming it from Windows Boot Manager to Windows 10
After restarting laptop, I was greeted with the goblin of grubs.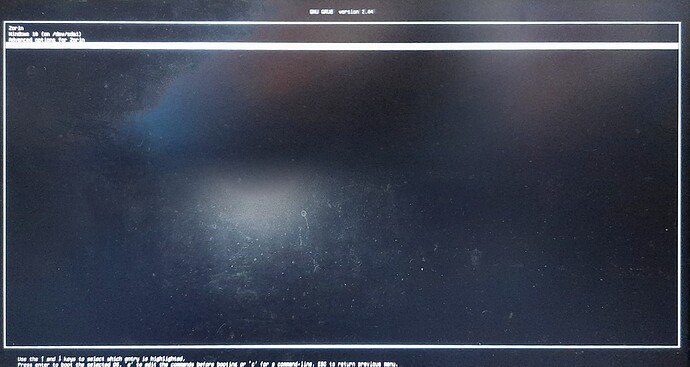 Aside from the super ugly grub screen, the font is even tinier. How do I get my old Grub screen back. I'll manage even if it's with the small font but anything is better than this monstrosity
Edit - I can't find a single photo on the internet, of the Grub that looks like the one I want... How ?