Just installed Zorin for the first time on my old laptop and it is working well.
@Kjm007, Hello and welcome to the Forum. Good to hear Zorin is alive and well on another older laptop. Out of interest which version of Zorin did you choose Core/Ultimate or Lite?
Now i am going to make some Zorin wallpapers.
Please be sure to show them off.
I am now sorting out my Conky's when I am done I will show you my desktop with a screenshot.
I can't upload my Zorin desktop because the image is to large.
You can resize the image using Pinta or Gimp or other image editor. Or upload to a hosting site like Imgur and link to it.
In this thread, no biggie… But it may be good practice if a time comes when you need to upload a screenshot for troubleshooting purposes.
Some do not like clicking links to external sites to view images screenshots etc, so always best to compress and upload image direct to forum if possible. IMO.
I really like it. That is not my usual style, but the minimalist approach with the simple suggestion of the pencil and the pad… It's a desktop. That it would never occur to me to think of it that way makes it tickling.
For those not wanting to click an outside link, here is kjm007's background: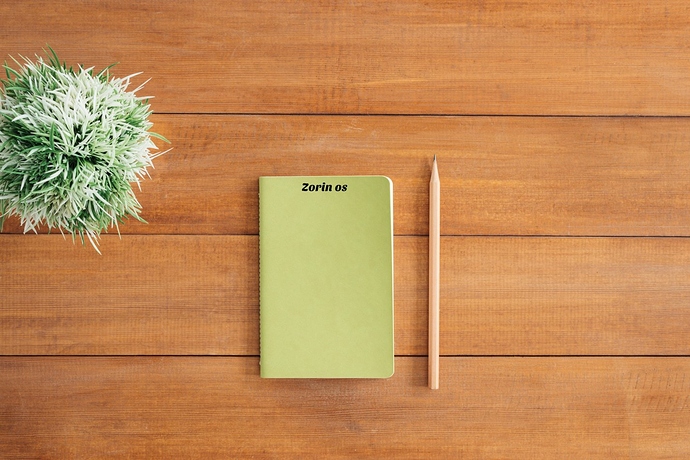 I will make some different wallpapers as time go's by.
Conky Manager is a great tool.
Yes, I use conky with conky manager, as well. I also make my own and use background images on some of them. The HUD for cpu usage, i/o and networking is essential, in my book.
How do you remove the ■■■■■■ Zorin menu and then install the whisker menu.
Good Afternoon Zorin User's.
Sorted now using Whisker Menu.