I've submitted a trouble ticket but don't think that the Zorin crew will get to mine before my Zoom call tomorrow. So, I'm hoping someone has some spare fairy dust to share.
It seems my sound card isn't being recognized on my 2017 27" 5K iMac... In fact, I'm getting "Dummy Output" when running alsamixer...
I've already seen the FAQs on the Zorin site regarding this very problem but the one "fix" doesn't actually fix anything.
Alsamixer output screenshot: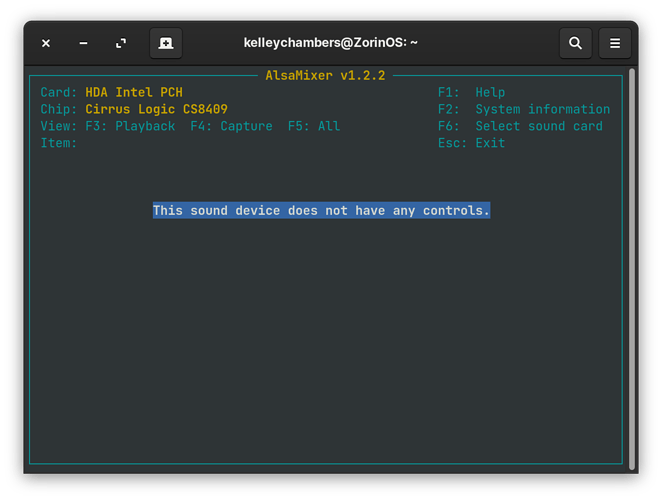 If anyone can help me, I'd proudly bow down in your honor!!!