So it goes like this. I've had the PC up, the screen eventually locks, later I unlock it, and the panel is dark. As seen in pic 1.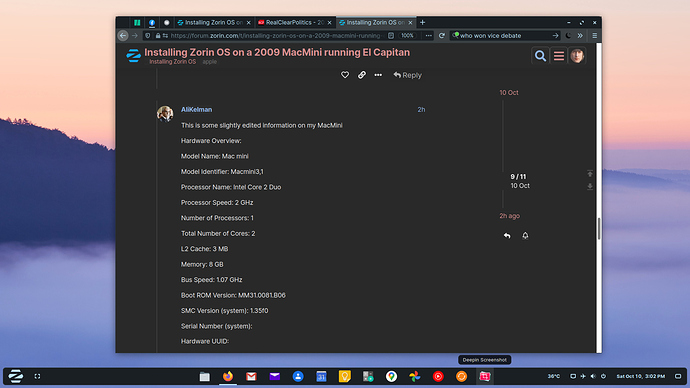 I can't quite tell you what's next but if you quit the open app, either the color changes or the transparency increases. As in pic 2.

Possibly related – once when it came out of sleep the darker browser window bled into the right hand side of the panel. I was playing a video in YouTube and it 'seemed' like that video was bleeding into the right hand side of Panel.
When I stopped the video, the blinky effect went away.
I don't need help fixing this. I'm just sharing a bug.