Just like glava can be used in Gnome as an audio visualizer, so can Panon be use as visualizer in kde plasma.
If you like using kde plasma and listening to music, perhaps its nice to add this widget to the desktop. It functions as a audio visualizer and is completely customizable with different visualizers and colors in width and height etc.
If its not present as a widget in the sidebar, you can search for panon, download it and add it to the desktop. After this you need to run this command in the terminal -
sudo apt-get install qml-module-qt-websockets python3-docopt python3-numpy python3-pyaudio python3-cffi python3-websockets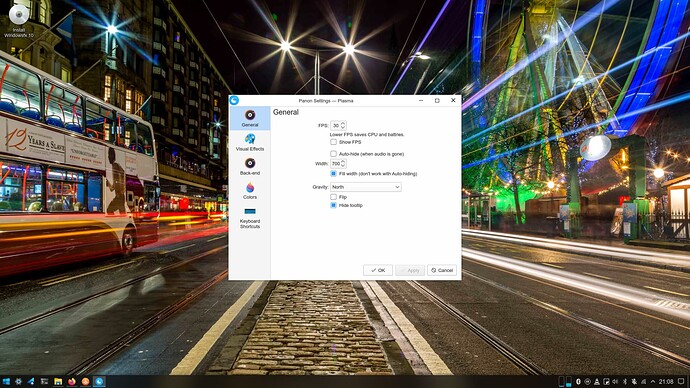 Log out and back in and start configuring the widget.
Mine looks like this -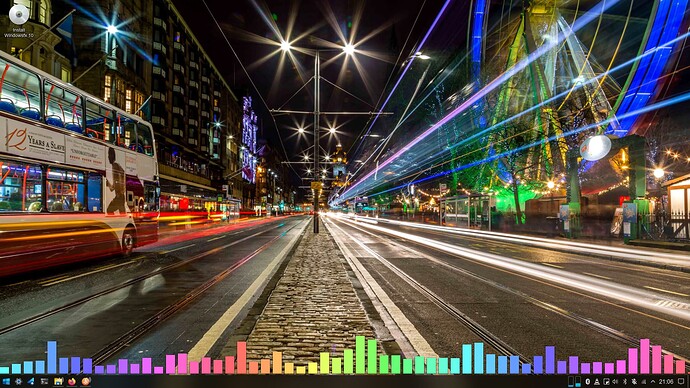 Ps, this is one AdarshMeher displayed while using kde neon. I do like the ideas and refreshment those youngster bring. Keeps us awake.
Thanks for this one AdarshMeher, thought I'd share it with the rest.