Greetings Again,
I was on the brink of installing Zorin on my 6GB Micro PC rig… when… I noticed that with next to nothing open over 3GBs of RAM were in use. Like so –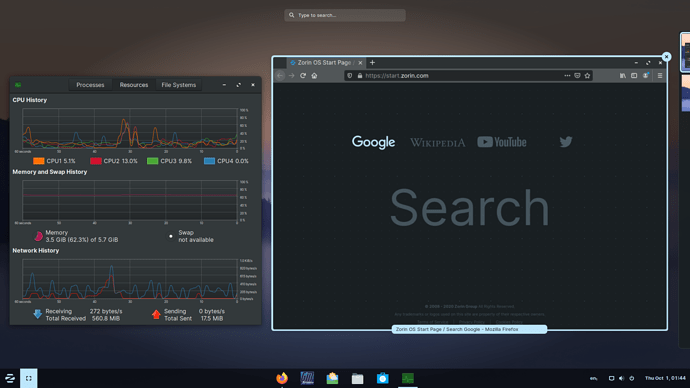 I have Zorin Core running of a USB. Is that normal RAM usage? (When Ubuntu Mate is idle with nothing open it's just under a GB of RAM.)
When you have nothing open in Zorin Core – how much RAM does it use I guess is my question.