Well, the inevitable happened. As a new user I finally hosed up Zorin bad enough that on a boot two mornings ago box would not boot. It hung at the flashing Zorin logo. I did try several times to do a Recover via the USB .iso image and that did not work either.
I attempted to reinstall 16.1 with the same motherboard settings that I did the initial install on and the install would fail at the final boot. I eventually figured out to turn off safe booting/secure booting and the trusted platform setting on the MB. This permitted a boot but there were still SquashFS errors.
The box is up and running and accept GUI commands and installation of Vivaldi browser and a restore of previously backed up data on a 80gig SSD drive. Attached are several images...these SquashFS errors, are these something I should be concerned about?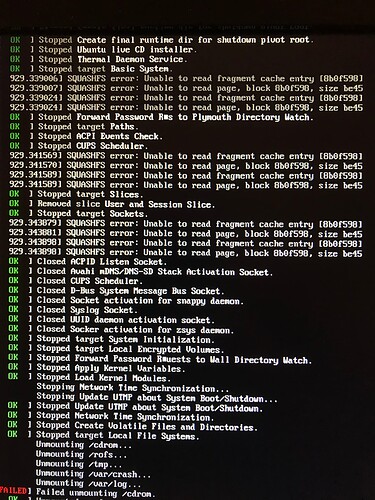 This is the fail point on the reboot after the install. PC would hang, waited 20 minutes and finally powered off and back on.