Is there a version Beta of Zorin 16 Lite for testing ?
I am not aware of a Beta Version.
Given the progress of Zorin OS Lite development, I can assure you that you do not have very long to wait.
So don't go placing your bets for a release landing within next year.
StarTreker created the following thread, Merry Christmas Zorin Users! Zorin OS 16 LITE! christmas_tree. So I truly believe it's going to be out before Christmas Day. I'm going to guess Christmas Eve Day. For that would be a terrific present for those who are looking for last minute great deals online..lol
Well, I quit thinking about Lite and just started enjoying Pro. If Lite ever gets released, I'll think about it . . . but for now, Pro works very well.
I am going to guess (again) hmmm.... Dec 15. Just a guess.

I have a direct line with Santa, as we work together to make other's happy during the holiday season. Just want to make a point that miracles do happen.

---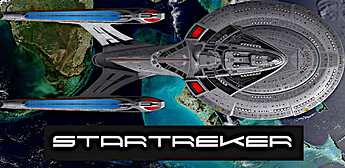 I totally agree with you on this point. In the past, I guess you could say I enjoyed Lite so much more, that when it was released I'd just install that over Core. This is the longest I've ever been on Core (Ultimate/Pro), and it's been an enjoyable experience as far as Everything working. Not 1 issue that couldn't be resolved with a simple fix/adjustment. And aesthetically, very, very pleased as well.
These Zorin fellows seem to do darn good work... With this said, I still want Lite...lmao
Hello to everyone!
This is my very first post here and I am happy to announce, that Zorin OS Lite 16 has been released!
Merry Christmas to everyone!
Way ahead of you hehe
Merry Christmas @kaktus07

PS: I did to update my profile!

---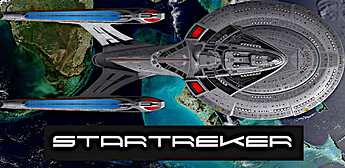 Jeff has not exploded yet. He will in 5,4,3,2,1
Congratulations and Thank you, Team Zorin. It is indeed a great day.
Oh, I exploded alright...Hahaha.. I was in ecstasy earlier. But unfortuantely, had a water heater that also exploded today... and isn't it ironic, don't you think..
It's a traffic jam when you're already late
A no-smoking sign on your cigarette break
It's like ten thousand spoons when all you need is a knife
It's meeting the woman of my dreams
And then meeting her darn lucky husband.... Yeah, had to change it...
May Lite shine upon all, and all be happy... Cause I know I am..
So soon as I got the email, right then, I knew I had to download it. It was a long line but I waited, patiently. What would normally take 2 mins took over an hour.

But so worth it. And @JeffK969 probably hogging up all the bandwidth.


My box is happy and loving it! Running so smooth looking so good. Running with half the RAM usage than GNOME Pro. So in love with XFCE Pro Zorin 16! Thank you Zorin team!!!
Same. For me, personally, it was a very smooth and simple process of setting up Zorin OS 16 Lite.
I had already done full back ups the day before Zorin 16 Core running XFCE... so, I only needed to pop that in to the new Zorin OS 16 Lite. I ran my installer script for my usual minions... Inkscape, xapps, the long list of junk I rely on.
The end result of this actually introduced me to something new in the terminal that for me was previously undiscovered. I have been playing in the terminal for the last day or so like a kid in a sandbox.
With Tonka Trucks.
I'm debating whether or not to install gtk3-nocsd on it or not... Have not made up my mind.
Could not agree more.
Well, I am a big fella after all....lol
Or maybe this explains the bandwidth issue... That's A LOT in a day... Simply Amazing.
Already using it. Interface, same as 15.3 but I feel 16 boots faster than 15.3.
Forgive me but I wanted to thank, again, all those involved with making Zorin 16 so dang awesome! I have officially made Zorin 16 Pro Lite my main Linux distro for all my PC's/laptops. Sadly, still have to use Win10 for other things but Zorin is my main go to for everything else. And a specially thank you for Zorin 16 Pro Lite! When I use it in the public, some people don't ask right away but after a glance (and I am not displaying anything private or any security risk, that I do at home), some will just get curious and watch then I tell them about Zorin. Truly a blessing of a distro and the best I have used to date! I know great things will be happening with the Zorin devs with such amazing work!
Merry Christmas to all! I love this gift!