With Aravasian's help I am now running XFCE in Zorin OS16 Core. I was looking for a more lightweight DE to help my 2009 iMac run things a little faster.
In Gnome DE I had managed to get DVD's and CD's to autostart in VLC by selecting VLC as the Default App for Music and Video discs. Gnome uses Nautilus as the File Manager.
In XFCE with Thunar, there are no options to select the default apps for music and video in Preferred applications. I tried to use Nautilus but it still does not show the option to set the Default Music or Video Player. I tried to set this up in Removable Media/Media tab but struggled to know which commands to run. Eventually I found some old ones from a 2014 thread on the internet and they work but only if I have Thunar file manager open at the same time. If there is no File Manager window open the discs do not Mount.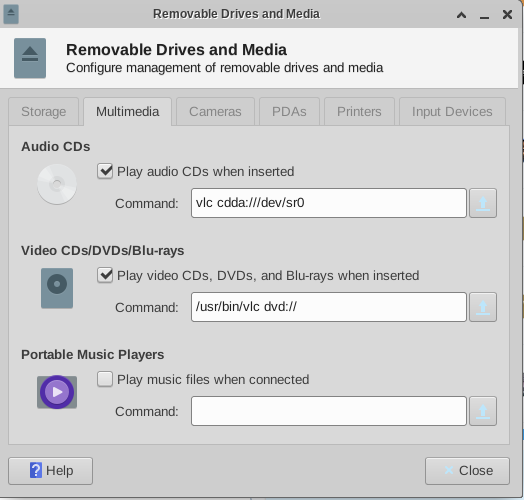 I know you can set a particular type of file to open with a particular application but I have been unable to find a way to do it with a DVD or CD apart from opening the File Manager first., which sort of defeats the aim of being able to pop a CD or DVD in and it just auto starts.
This is not a huge deal but I just wondered if anyone else had encountered the same issue and found a solution.