Hello,
I have a laptop that is running Windows 10 on it's main drive. I have added a secondary m.2 drive that is 80% NTFS for basic data and the rest for Pop!_OS. I am trying to replace the Pop!_OS partition with a clean install of Zorin without touching the NTFS space, but can't figure out the right options from the installer.
Here is how the secondary drive is formatted: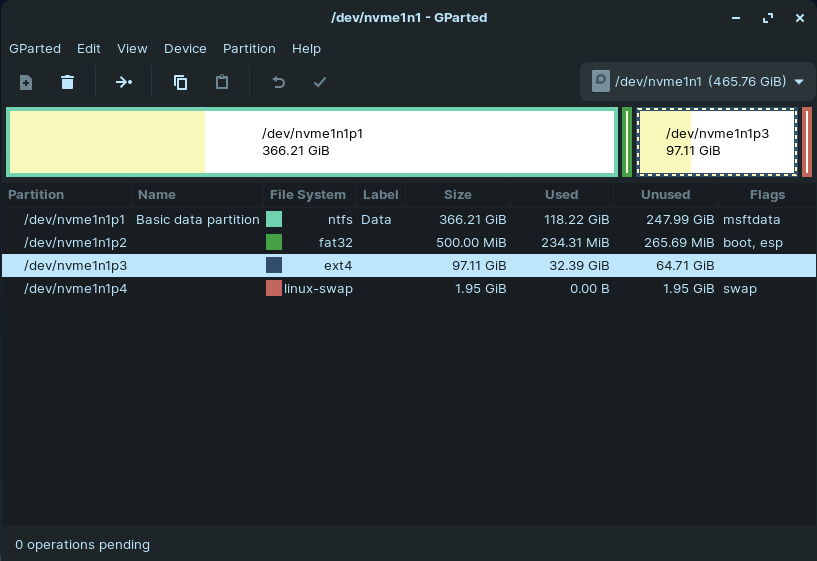 I've selected a custom install, but what options do I want to be using in the installer?
Do I just need to change 'Device for boot loader installation' /dev/nvme1n1p3 as this is where Pop!_OS currently lives? leaving the swap partition and the 500mb fat32 partition?
Or should I be erasing all three of these partition in GParted before starting the install process? If so, what is the next step?
Thanks in advance for any help.