Hello,
In Windows, I used to run npm in Visual Studio Code. But now I'm unsure why the command is not detected in VSC. I confirm that I have installed both npm and node.


But in VSC, my npm command is not recognized.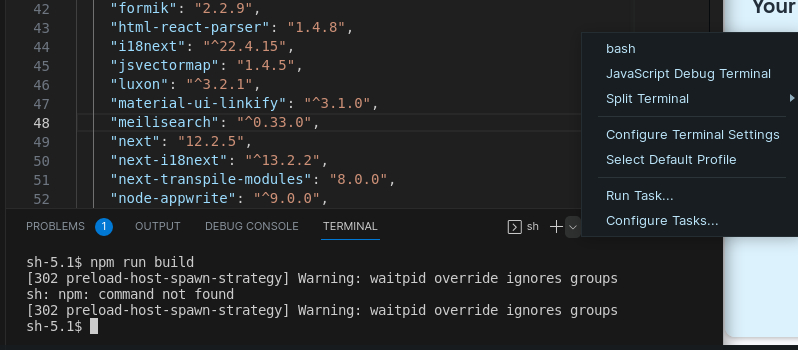 I googled around, and it seems to be something to do with my VSC terminal no longer has the Powershell option, it is now Bash. Anyone has any experience with this?
Sorry, I'm new to Linux but I'm in love with Zorin and won't mind learning what's needed to make it work.
Thanks in advance.