i tried sudo apt install gnome-control-center --reinstall but it doesnt work. earlier i was trying to remove some leftover desktop files of uninstalled apps whose icons where still showing in applications menu and i also tried removing them frommain menu.
upon running gnome-control-center, i get this response.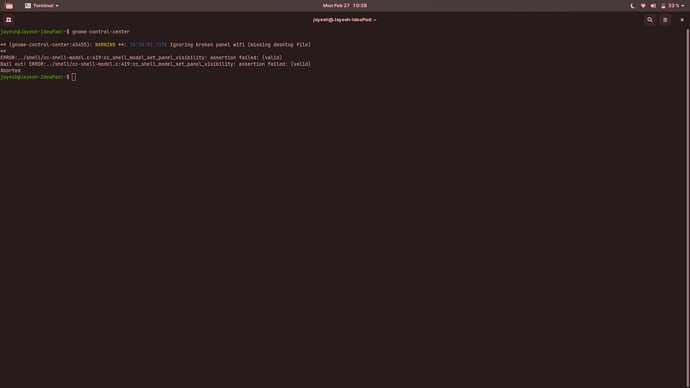 i tried using timeshift to go back to a previous backup but it didnt help either.
please help ASAP.