I'm a sucker for anything that mentions glass, can I down load the icons?
Wasn't able to get Rainmeter to show anything but managed to get a couple basic widgets with Conky. It gave me a headache but found Conky Manager (really old and unsupported that I could tell).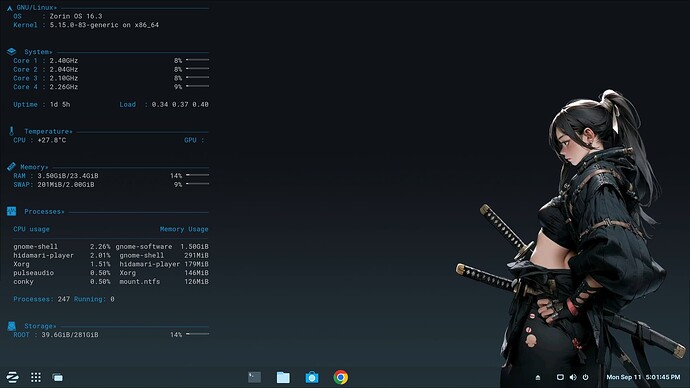 It took most of the day to get a somewhat decent widget but I got some good practice on the terminal and learned some about Conky. It's a shame it isn't being developed. I appreciate the tips.
Perhaps this conky stuff should have its own thread, just saying

Nope, It's Fedora 38 - Gnome.
Quite the contrast between the happy colors and the intimidating rainbow pony

accompanied by Air Wolf theme melody

Lil Pony Pride



ZorinOS 16.3 Pro
Marwaita Endeavour OS GTK Theme
MLP - Rainbow Wallpaper
Little Pony Reboot Icons
Light Flair Clock Conky Widget
Big Sur Status Area Extension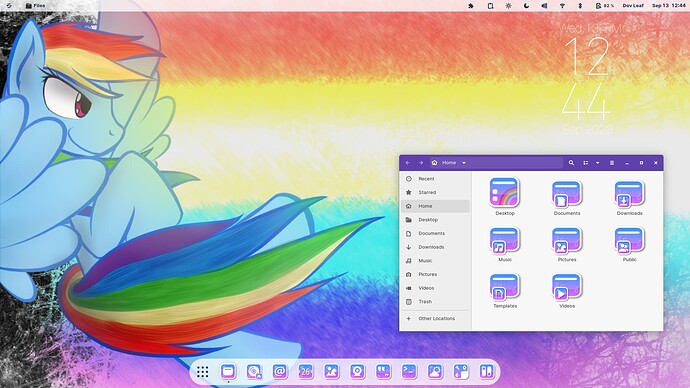 This one looks good too, but @Storm's badass pony is hard to beat

Yes! I wasn't competing, I just like the Lil Pony Pride wallpaper.
Thank you @catlikehana

I know, I know... I just love that contrast, it's hilarious