I have Fedora 34, Smooth, Simple, and awesome looking

(also changed the icon theme, so looks way better than the original

)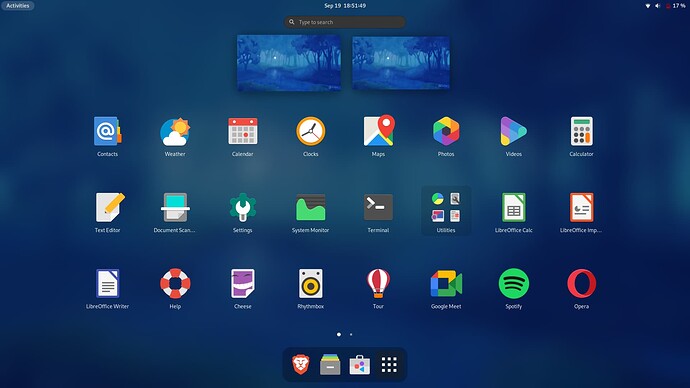 Wallpaper looks dope dude. Where did you get it from?

I think it is one of those Win 11 wallpapers.
Yes that's what i also thought the same

I took the Windows 11 default background, cropped it close, and GIMPed it purple.
The Windows 11 default background is owned by Microsoft and copyrighted. It is permissible under US copyright law for an individual to alter a copyrighted image for personal use, but the altered image cannot be distributed for use by others or used for commercial purposes.
Of course you did, cause purple is a better color! Case in point, thats why I pre-ordered this controller, I liked it better over the other choices.
Wow. Awesome. I am speechless

I like it. The design is interesting, and the colors are restful and nicely blended.
I like yours, its beautiful.

Very nice looks great i like it.
Thank you. Yours looks nice too.

Show me more of that pink Bero! Your teasing me with just seeing a little bit on the panel and the Home icon. I wanna see more pink! lol I love perty colors, what can I say? HEHE