Much of my daily workflow involves using the retouch tool built-in to the macOS Photos app where I remove logos or other labels or identifiers from pictures of industrial equipment/machinery. The macOS Photos app is quick and simple to use, and not overwhelming like other 'more capable' apps.
Here's a quick example of what I'm talking about (not my image):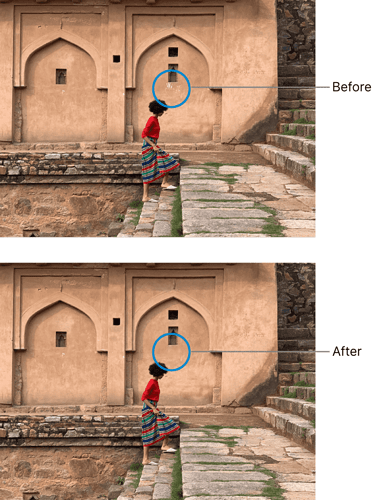 Is there a Linux equivalent app that I can use?