My Software Center currently has many updates pending my interaction. I have Software Center updates preferences set to never auto-update - mostly because I swear I was told that Zorin didn't need anything from this Software Center that seems almost as useless as the Windows Store. I've taken to just installing from APTs and DEBs.
Lots of these purported updates seem to be different versions from one another and I am not 100% sure if any of them are required or even recommended for my system/OS. I want to update the correct ones for fear of causing errors with this OS in any way.
Didn't want to click update or uninstall/re-install anything before asking here due to the contents of the below post - don't want to break gnome-software or any desktop environments. Please hold my hand and make me feel okay again.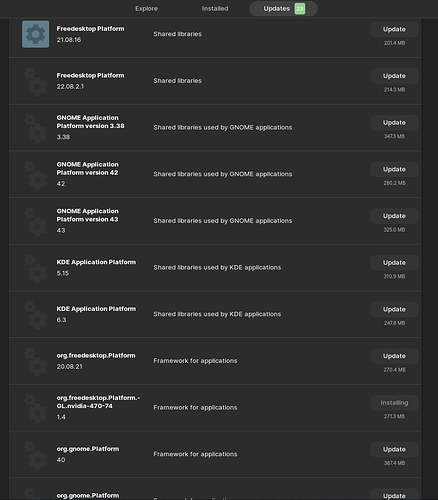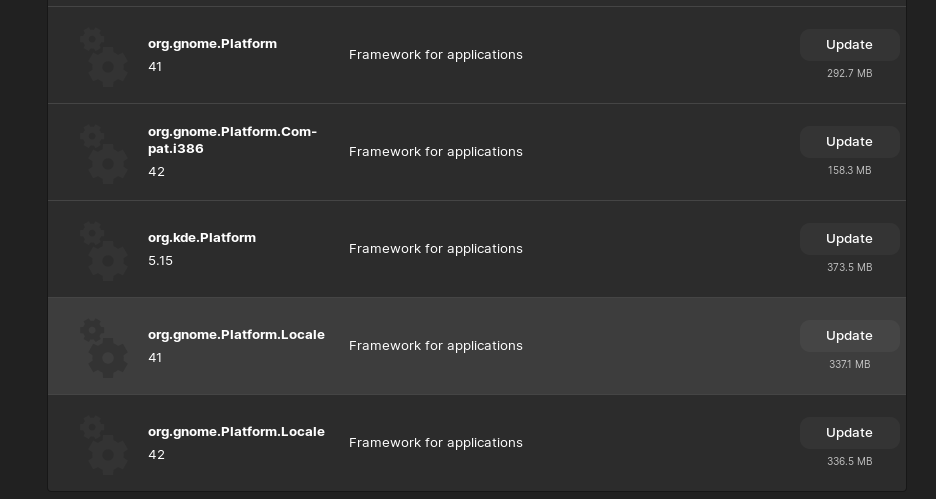 Also, installation size is another reason I wanted to hold-off... if you take a look at each's size ranging anywhere between ~150MB - ~400MB...