Can't understand what's going on here or when it started happening. It has been happening for the last few times I've tried updating this way, though.
Synaptic doesn't mark anything for update (therefore cannot Apply).
Updating via Terminal with apt doesn't make this window go away either.
Checked flatpak updates, but those updates I don't want and are much larger than 436kB.
Ran sudo update-manager --debug and the only message that shows up during this process is "WARNING:root:can not import unity GI Namespace Dbusmenu not available" but I have a feeling that has nothing to do with the blank update available screen.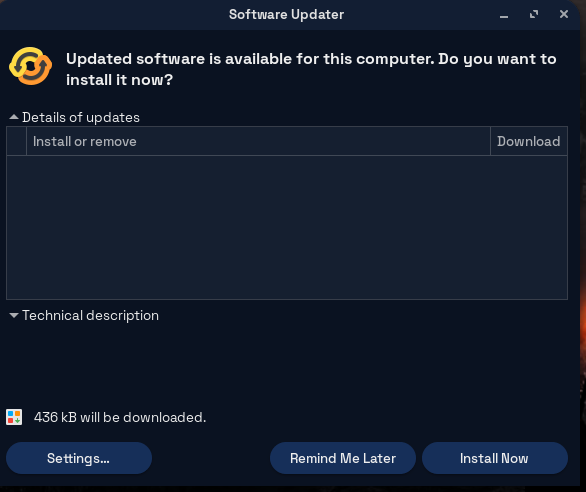 Any ideas?