Hi there!
After trying tons of articles and how-tos, I gave up on trying to set up my headset on ZorinOS 16.1 Core.
My laptop is an Asus x45C.
Intel sound card ALC270
My headset is a wired Phillips TAUH201BK/00
Does anyone also struggle with this?
The headset is working perfectly on Windows and smartphones.
When I plug it on my laptop, only the audio works. On Settings -> Sound, on Output Device, I can see the option "Headphones - Built-in Audio".
In the Input Device show "Internal Microphone - Built-in Audio" which is the laptop microphone.
It also show the option "Microphone - Built-in Audio" but the curious thing is this is not the headset microphone. When I set this device and speak near the headset microphone, it doesn't detect any sound, BUT if I poke or speak inside the headset earbud, the system detects a sound coming from the earbud. Crazy like that!
In my /etc/modprobe.d/alsa-base.conf I've tried several options but now it's like that:
options snd-hda-intel model=generic

Some screenshots:
Settings-> Sound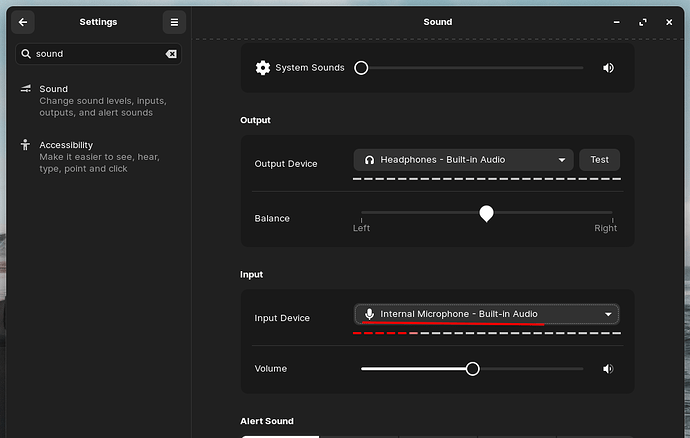 Alsamixer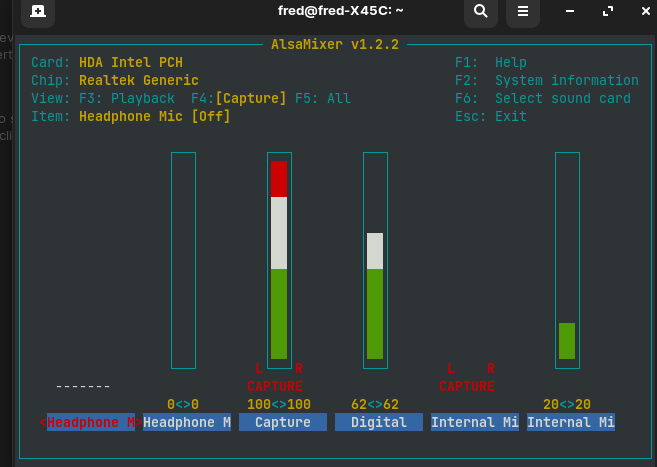 In this last image, you can see alsamixer shows on the top "Item Headphone Mic [Off]" and I don't know why. I don't know how to enable it too.