Installed latest Zorin Core, no problems, everything seemed smooth and this is the most beautiful Linux distro I have ever seen.
However, my cheap Asus USB-N10 Nano B1 wifi-adapter is not working. It has worked on multiple hardware and with Ubuntu, Pop! OS and Linux Mint out of the box.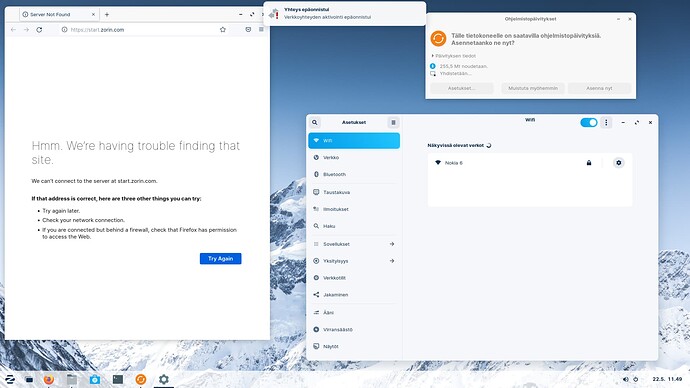 Now I see in the network settings that my Nokia 6 wifi hotspot is there, but no matter what I try it will not connect. I would have run inxi -Faz but it is not installed and I can't download it without internet connection. Here is what lshw show though:
  *-network
       description: Wireless interface
       physical id: 1
       bus info: usb@2:5
       logical name: wlxfc3497323b4c
       serial: fc:34:97:32:3b:4c
       capabilities: ethernet physical wireless
       configuration: broadcast=yes driver=r8188eu driverversion=5.13.0-41-generic multicast=yes wireless=unassociated

Any way to fix this without network connection? Any idea what I should try next? If internet is needed, which I assume is a must, then I have to set up ethernet and it could take a day or two for me to get that connected via my other machine.
Thanks in advance!