Hey all, thanks in advance for taking the time to read! Before I start, my system specs can be found in my profile for ease of reference. Please let me know if there's anything I should add.
A couple weeks ago I made the switch to Linux after getting fed up with Windows stability, security, and privacy issues. Test-drove some distros, liked Zorin, bought 16 Pro.
I'm loving my experience so far, and the switch has been essentially painless. But! I do have a few questions. I figured it would be easiest to make one post and just update it when a new question comes up. Most (if not all) of them are no-doubt due to ignorance on my end. So, apologies in advance if any of these are pretty, well, 'obvious' haha.
Working With Bookmarked Folders
Instead of storing my media files like photos and music in my home folder, I store them on a second internal drive. That makes the default shortcuts to folders like home/pictures obsolete. I've added my own bookmarks to the Files browser, so that's no problem. But, I do have two questions:
1: Can I change the sidebar icon for the bookmarked folder so it looks like the home folder bookmarks?
2: Can I hide the default bookmarked media folders?


Square Shadow Around Selected Windows
When I have a window selected, the drop shadow is squared-off. Once the window is deselected, the shadow returns to its buttery-smoothness. Any ideas why?
I included an example for reference, but I admit it's a little hard to see on the screenshot: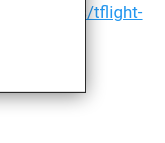 App Categories in 'Start' Menu
Sorry, I'm not sure what to call the start menu in Zorin! The launcher? Anyway, there are a few apps I'd like to move to a different category. For example, move an app from the 'Internet' category to the 'Office' one. Is there a way to do that?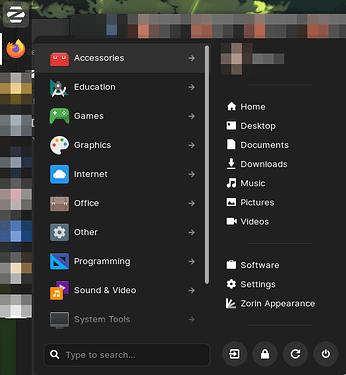 Thanks!
That's all the questions I have for now. Again, many thanks in advance for your patience and knowledge!