The problem doesn't occur on windows.
@Michel Where did you find that fix?
Is the fix the modprobe line only, or that plus the power_save=0 line
in your post in the other thread?
I am wondering what needs to be conveyed to the OP to fix his crackling issue.
I think you misread the message.
Location of the file to edit /etc/modprobe.d/alsa-base.conf
Open terminal and write sudo -i
Next write gedit /etc/modprobe.d/alsa-base.conf
Add this line options snd-hda-intel power_save=0 power_save_controller=N snoop=0
Save and reboot
*. This fixed alot of plopping/crackling issues for me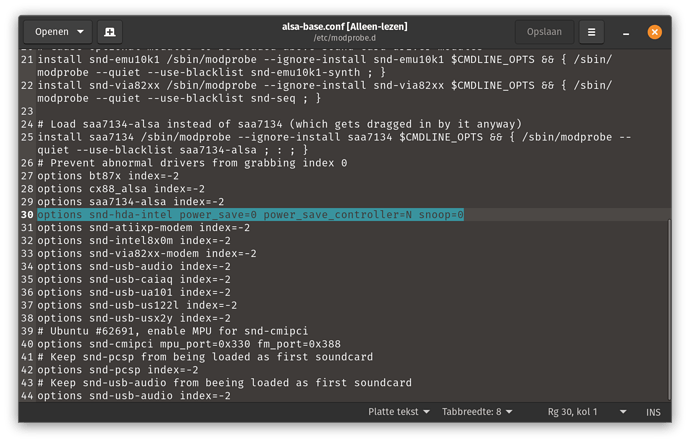 The problem also doesn't occur on Manjaro!
This topic was automatically closed 90 days after the last reply. New replies are no longer allowed.