I run Steam Link and when it opens initially, it appears on my primary screen but when I then hit Start Playing, it will open on my secondary screen.
This is my display setting: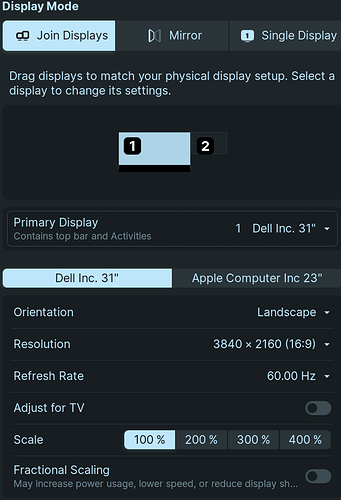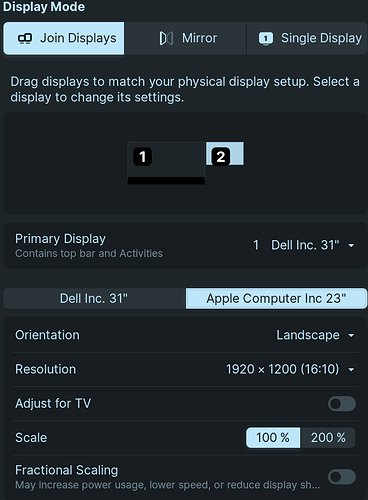 The problem with steam link, when it opens, it is full screen so I can't drag it across.
I tried both Wayland and the standard display.
Is there anyway to make it switch displays or when it opens, keep it to the primary display?
Thanks.