I opened Software and Updates (software-properties-gtk) from Synaptic Package Manager and when I closed it Synaptic Package Manager kept stucked that way
, everything grayed, and placing the cursor on the window shows the loading animation but even after leaving it opened for over 1 hour it never unblocked itself.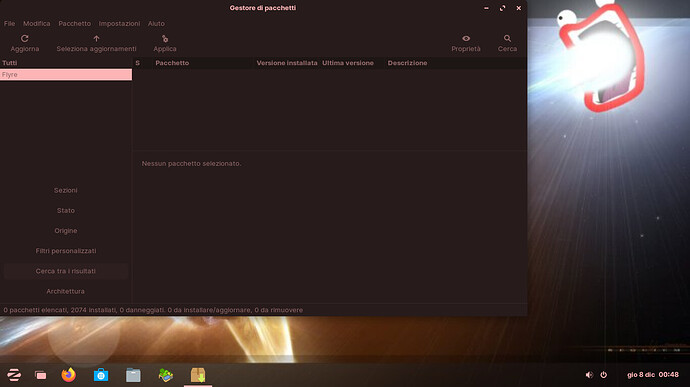 When I checked its memory usage I saw it was consuming very few, usually when a software stops responding is using a growing amount of memory or has reached the maximum available, till I have to force-close or the system asks me if wait or terminate. I couldn't close it normally, doesn't work in this cases, it's not the first time that certain windows stop responding but usually it's temporary, not permanent.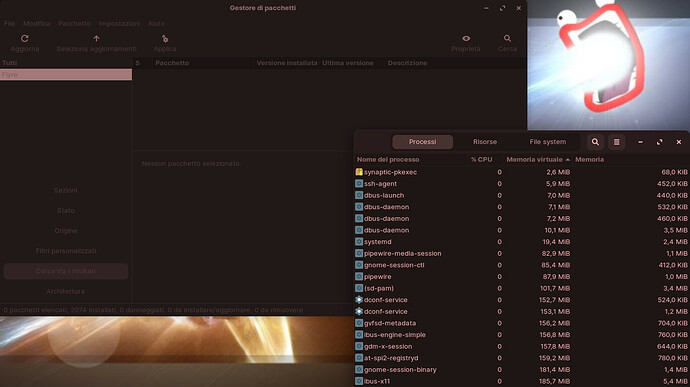 I also tried to uninstall it and Software Center notified me
Impossible to remove <<Synaptic Package Manager>>:
E:Impossible to obtain the block /var/lib/dpkg/lock-frontend.
It's treatened by process 2114 (synaptic)

but probably it's normal as Synaptic Package Manager was still running after all.